Delivery Information - Varico
Deliveries are made from ourselves, royal mail and our carefully chosen carriers (TNT etc).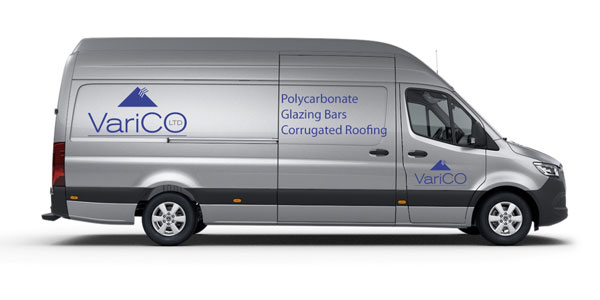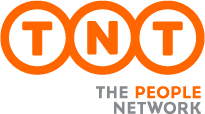 Examples of our delivery pricing are as follows:
Small Items (fixings, eaves fillers, cable ties, insulation etc) - From Free Of Charge
Medium Sized Items (door panels, cylinder locks, greenhouse polycarbonate etc) - From Free Of Charge
Large Items (polycarbonate sheet, corrugated roofing, glazing bars, canopies etc) From £20.00
Smaller items (such as fixings / tapes etc if ordered individually) are usually posted out via royal mail first or second class post. Orders for smaller items are often dispatched same working day if ordered before 1:00pm. All of our smaller items are delivered free of charge with an option to upgrade to Royal Mail 1st Class from £3.99.
Medium sized items and small items with a high value are delivered via a courier service such as Yodel, APC etc. Items are dispatched same working day if ordered before 1:00pm on an express service. Most items are delivered next working day. Tracking information is available for these services. This option is free of charge on most medium or high value small items.
Deliveries of large items (polycarbonate / glazing bars etc) are made via specialist transport services or carriers such as specialist transport companies, TNT, Tuffnells etc. Deliveries are dispatched within one working day and delivery is generally made within 5 - 10 working days, however dependant upon location deliveries may sometimes take longer. We will contact you shortly after you have placed your order to let you know when your order can be delivered. This option is standard on all orders for large items and is charged at £20.00 irrelavent of the quantity or size of product ordered. Please be aware our standard delivery time of 'up to 3 - 10 working days' is an estimate and deliveries may take slightly longer dependant upon location and size of items ordered. PLEASE NOTE OUR CV19 LEAD TIME ADVICE.
Important: Deliveries of our large items (polycarbonate, canopies, corrugated sheet etc) are made on vehicles of up to 18 tonnes in size (which as a guide, is a little larger than the average bin lorry). If you should have ANY delivery restrictions such as weight, height or width or if you live in a rural location with a single track road or a road with tight turns PLEASE INFORM US AT THE POINT OF PLACING YOUR ORDER. We can then try to allocate a smaller vehicle to your delivery.
DO NOT BOOK YOUR BUILDER / TRADESMEN UNTIL YOUR ITEMS HAVE ARRIVED ON SITE. Unfortunately deliveries can and do go wrong from time to time. We cannot be held responsible for any costs arising from cancelled labour due to late deliveries.
Very large sheet and heavy items (such as 2100mm X 4000mm and above) may be subject to extended lead times (dependant upon location), and will require you to be on site to offload the delivery with the driver.
Please note: Most of the large items we deliver are too big for the 'normal couriers' i.e. Yodel, Parcelforce, DPD etc., this means that in some circumstances the lead times for orders may be extended dependant upon location.
All deliveries made from ourselves, or carriers delivering on our behalf are available to Mainland United Kingdom ONLY. Please contact us if you require deliveries to other areas of the UK. Certain areas of the Highlands of Scotland and Mid Wales also carry a delivery surcharge and/or are subject to extended lead times. ALL deliveries are made Monday - Friday ONLY (we do not offer weekend or bank holiday deliveries). We are unable to give a time for orders to arrive. In general our delivery partners will deliver between the hours of 7:30am - 7:30pm.
On orders for polycarbonate, glazing bars, corrugated sheets and evolution canopies we will contact you after you have placed your order via email to arrange a delivery date. Please provide us with up to date telephone contact details and an up to date email address at the time of your purchase.
Please note: ALL polycarbonate, glazing bars, corrugated PVC sheet, corrugated bitumen sheet and canopies may require a signature upon delivery however, unless specifically requested in writing from the purchaser at the time of order goods may be left in safe place by the delivery company. If you DO NOT want goods to be left without a signature you must inform us at the point of ordering. As most of the deliveries are made by one delivery driver, sometimes with deliveries of larger items you may be required to help the driver with the unloading of the material.
Unfortunately sometimes goods do get damaged in transit. If goods appear to be damaged on delivery please ensure that you sign the paperwork 'DAMAGED' as claims for damaged goods cannot always be accepted if the paperwork has been signed as received "in good condition". Signing 'unchecked' is not an acceptable method of signing the delivery note. Please see our terms and conditions for more information concerning damaged material found here.
IMPORTANT STORAGE INFORMATION
We send most products wrapped in protective packaging to avoid damage during transit. When the delivery has arrived you will need to remove the outer packaging. DO NOT store plastic products in direct sunlight. Products stored in the plastic outer packaging and/or in direct sunlight, particularly in the summer months, can warp making the product unuseable. Products damaged due to improper storage will not be accepted as 'damaged'.
Should you have a specific request concerning your delivery we will do our best to accommodate you. Please contact us if you require any help or have any specific requests.