4mm Twinwall Polycarbonate For Greenhouses
6 March 2015 | Admin
Don't just take our word for it! Click on the link below to a piece published in the Telegraph regarding the benefits of twinwall polycarbonate sheets installed in greenhouses.
http://www.telegraph.co.uk/gardening/gardeningequipment/6537880/Greenhouses-why-polycarbonate-beats-glass.html
Buy your 4mm Twinwall Polycarbonate Sheet from Varico Ltd here (click on image):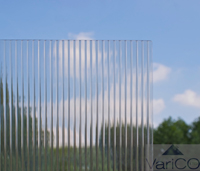 Varico Aldridge are specialists in the supply of 4mm Twinwall Polycarbonate Sheet for greenhouses. Please contact us if you require more information.