Glazing Bars For Your Roof
28 September 2022 | Admin
We often get asked what glazing bar should be used when roofing a polycarbonate roofing structure or glass roof. Here we will try to answer some of the common questions we get asked to help you choose the correct product for your next conservatory roof or canopy structure.
Glazing Bar Type
There are two main types of glazing bars available: rafter supported or self supporting. What you need will largely depend on the type of structure you wish to construct.
Rafter Supported Glazing Bars
These are glazing bars that need to be supported along their entire length. Typically, these are used on roofs constructed of timber or steel that comprise of rafters that are structural on which glazing bars can be fitted. The glazing bars are not able to span any gap unsupported so will need support to give them strength. Rafter supported glazing bars are generally used with polycarbonate roofing sheets but can also be used for glass. There are two main types of rafter supported glazing bars. These are:
Snap Down Glazing Bars
These consist of an aluminium base with a PVCU snap in cover cap. These glazing bars work by fixing the aluminium base to your rafter and then after glazing with polycarbonate sheets or glass the cover cap is knocked on to provide a weather tight seal. Top tip - do not snap this cover into place until you are sure you will not need to remove it again as they are a 'one time' fit and will not come off again once fitted!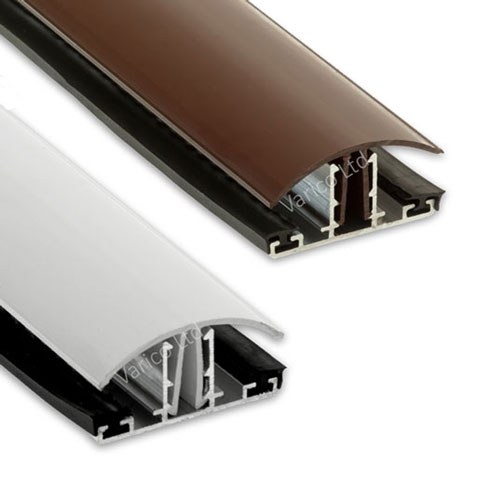 Aluminium Capped Screw Down
This type is the more traditional type of bar. They consist of a rubber base gasket which lays on top of the rafter with the aluminium cap fitting over the glazing material and being fastened into place with screws fitted down the centre of the bar. Here at Varico, we would only recommend using self supported for use with glass.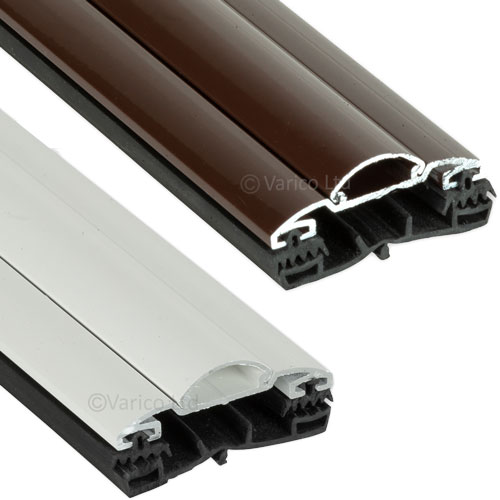 Self Support Glazing Bars
As the name suggests these bars are self-supporting meaning they only need to be supported at the top and bottom of the bar (up to a maximum span of 4M). These are the type of glazing bars most used on conservatory roofs, lanterns and orangeries. Self support glazing bars consist of a strong structural aluminium base with PVCU cover caps and underclads. These bars can be used alongside polycarbonate sheets and glass (sealed units) alike.
We only recommend these bars are fitted by a competent DIY'er or tradesman as they can be complicated to fit. It is incredibly important that the loading chart is observed to ensure you correctly space the glazing bar centres for the roofing material you intend to use. As these bars are structural they will need fixing correctly to the fitting guide.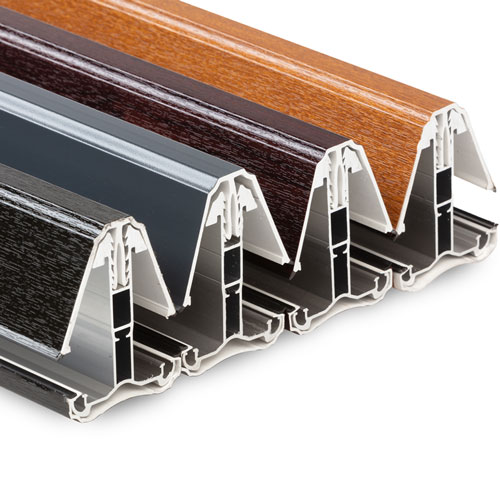 As another option we also sell a complete range of canopy / carport kits that are supplied as a kit which takes the trouble out of building your roof. As these are supplied as a kit all of the fixing's are supplied along with a photographic instructions for ease of fitting. Evolution Canopies can be supplied to your specific sizes as well as the stock sizes shown on our website.

For further advice or technical enquiries please get in touch with us directly. Press the 'HELP' button below or send us an email to support@varicoltd.com or give us a call on 01922 455338.