The Advantages of Installing PVC Roofing
6 May 2022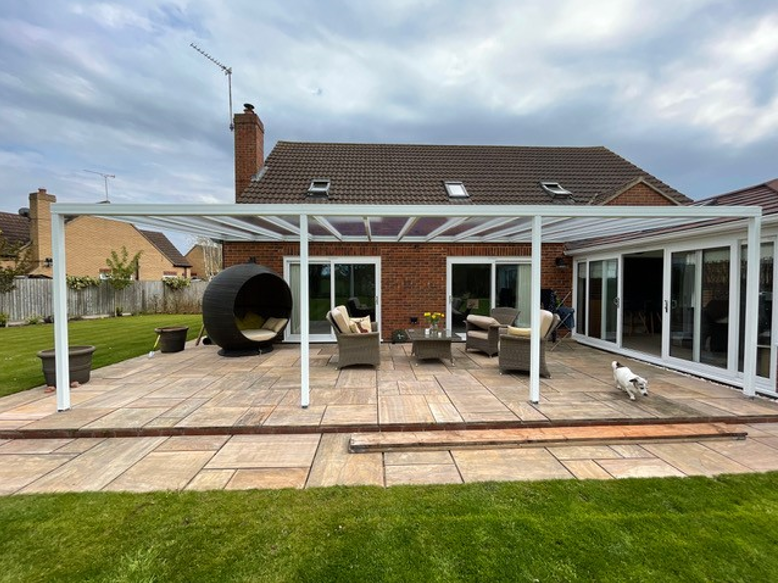 Polyvinyl chloride or PVC is a highly versatile material with various applications, from automobiles to electronics. PVC is also widely used in construction, especially in residential roofing.
If you're looking to install or replace your roof at home, here are some excellent reasons PVC is worth considering.
Outstanding Durability
Residential roofing made from PVC generally has hot-air welded seams that make it highly durable in extreme weather. Properly installed PVC roofing is capable of protecting against strong winds and uplifts. Some PVC roofing is even known to survive Category 3 hurricanes.
PVC roofing is also designed to be highly resistant to fire. Due to its PVC membrane, this type of roofing will not easily ignite. It will also not support further combustion, and once the flame is removed, this roofing can self-extinguish.
Additionally, residential PVC roofing has exceptional longevity. When PVC roofing is installed correctly, it can last over 20 years without major issues. Some major manufacturers and sellers even offer lifetime materials warranty on their PVC roofing products.
Resistance to Leaks
Roofs with a low-slope design suffer from leaks, especially if the roofing material is susceptible to moisture. Too much exposure to moisture can eat away the materials and cause leaks.
PVC roofing's membranes are robust, and its welded seams are designed to be stronger. This allows PVC roofing to be highly resistant to moisture. Other factors that cause leaks, like alkaline conditions, dampness, and fungi, should not affect PVC roofs.
Reduced Energy Costs
PVC roofing is an excellent choice for homeowners looking to save big on energy bills. Most PVC roofing designs have highly reflective surfaces that allow the roof to reflect much of the sun's ultraviolet rays and keep it cool.
Installing energy-efficient PVC roofing can lead to lower energy waste, reduced annual heating costs, and a more comfortable home environment. It's also possible to save on roof replacement costs by choosing PVC roofing. PVC roofs are light enough to go onto most other roofing systems, preventing you from spending extra money on roof removal.
Low Maintenance
Another significant advantage that PVC roofing offers is its extremely low maintenance. Due to their design, PVC roofs will remain weldable, flexible, and durable throughout their service life. The only maintenance PVC roofing requires the regular removal of dirt or debris and the unclogging of drains.
If you plan on adding some structures or equipment on your PVC roofing like a skylight, the installation process should be easy, clean, and leak-free.
Chemical and Corrosion Resistance
PVC is the roofing material of choice for many commercial buildings like manufacturing facilities due to its chemical and corrosion resistance. If you're looking for the type of roof capable of resisting harsh conditions, chemicals, and rust, PVC roofing should be your first choice.
Consider Installing PVC Roofing
PVC roofs are durable, resilient, and easy to maintain. Additionally, they are a cost-effective option and offer excellent energy efficiency. Whether you're adding a new roof or replacing an old one, consider investing in PVC roofing and enjoy the many benefits it brings.
Varico Ltd. is a leading supplier of construction products, including corrugated PVC roofing and solid polycarbonate sheets. Get in touch with our team today to learn more about the many products we carry.