4 Things to Consider When Choosing the Best Roofing Material
6 July 2021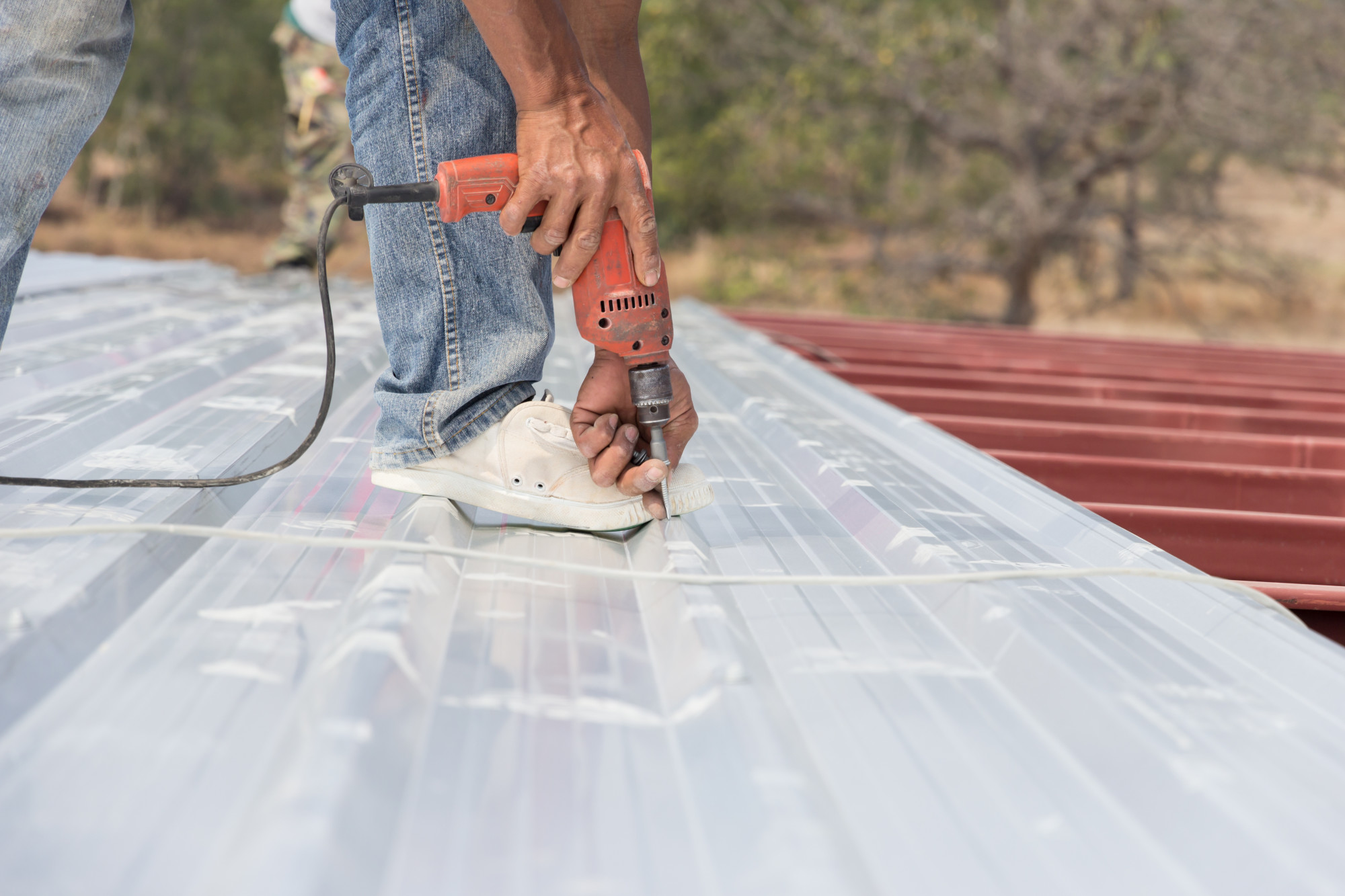 Right now in the UK, you're looking at an average spend of £4,952 to replace a roof. Though you could reduce this figure if you do some or all of the work yourself, it's always worth the investment in the best roofing material you budget can buy.
And it's not just about safety: old roofs leak and can be a fire hazard. If you were to sell your home with a brand new roof, you could get up to 63 per cent return on the cash you doled out on materials–like sheets cut to size–or professional installation.
If you're unsure which is the excellent choice for your new roof, read on for four tips to help you decide.
1. Style of your home
The type of roofing material you choose needs to complement your home's existing design. If you're in a contemporary build, you'll have a lot of flexibility, but if your home is heritage listed, you'll be limited by county regulations.
Take into account the neighbouring properties, surrounding landscape, too. If all your neighbours have concrete tiles, it might look out of place to fit your home with ribbed metal panels.
And, of course, it also depends on what you're roofing. For example, if you're fitting conservatory roofing at the back of a property, the home's overall style might not matter so much.
2. Climate needs
You need peace of mind that the roofing material you choose will withstand weather extremes particular to your local climate.
In counties that get a lot of snow, you need a waterproof material able to withstand heavy snow loads. Or, if you're in an area of Great Britain with short sunlight hours, you might want to install sunlights with glass panels on your roof. That means you'll need a roofing system compatible with glazing bars.
There's nothing worse than being let down by a roof in times of poor weather–when you need it to protect you and your property the most.
3. Roofing material lifespans
Depending on the material it's made of, your roof might last anywhere from 10 years for shingles to 150 years for natural slate. It all depends on the material's ability to withstand various environmental factors.
For example, polycarbonate–such as 4mm polycarbonate sheet–and fibreglass boast long lifespans due to their ideal temperature and UV resistance. Wood shingles, on the other hand, are prone to rot so need regular maintenance.
Of course, lifespan is proportionate to cost. In most cases, it's most cost-effective to consider materials in the middle of these two extremes. And once your roof is installed, be sure to follow expert advice on how to make it last its purported lifespan.
4. What's the warranty?
Before handing over your cash for materials, be sure to ask about warranty coverage. Manufacturers and roof installers offer a wide range of warranties, though these might be only on the product or workmanship, or the warranty might cover both.
And remember, a new roof is made up of many parts, so you'll need to check the guarantee details on each product–whether it's the multi-wall polycarbonate sheet or the underlayment.
Find the best roofing material for your home
At the end of the day, choosing the best roofing material is a combination of understanding the needs of your home and environment and personal choice. Nowadays, it can get confusing because there are so many options–from natural materials like thatch through to the latest composite panelling with top-notch impact resistance.
We're here to demystify the roofing material options for you. Contact Varico Ltd today for a free consultation.